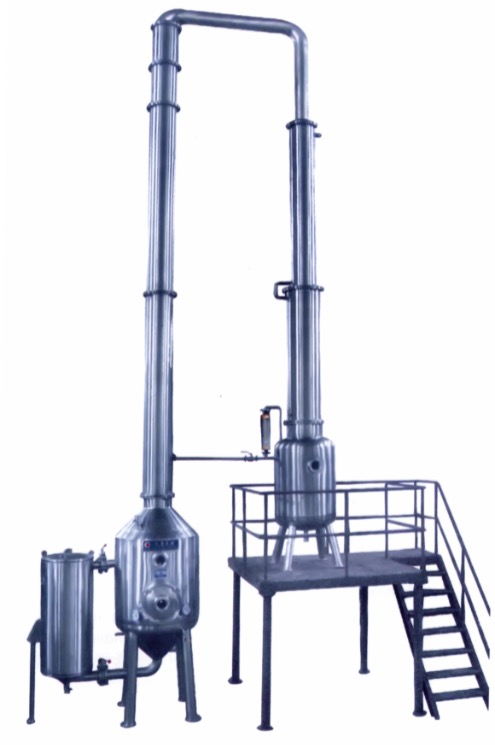 Use
This equipment is applied to Chinese medicine, western medicine, glucose, brewing, starch, oral liquid, chemical, food, dairy and other industries for recovering alcohol, particularly for high concentration of alcohol by vacuum rapid recovery, the recovery of large quantities of alcohol. For small volume, vacuum concentration of variety of heat-sensitive materials at low temperature.


Feature
One device with two operating methods(see notes)
1.Alcohol recovery: large recycling capacity, advanced structure and process, recovery rate can reach 95%, alcohol consumption is less than 5%, reduce 30% energy consumption, with features of small investment and high recovery efficiency.
2.Concentrated liquid material: the plant adopts external heating with natural circulation vacuum evaporation, has rapid evaporation speed, concentration ratio is up to 1.4; liquid is concentrated in a sealed without bubble state, the concentrated liquid is no pollution with dense taste. Appearance of the equipment is nice, easy to clean, meet (GMP) standards.
3.Setted automatic drainage device, condensate water from evaporation can be drained out automatically.
4.Besides, we can provide continuous type rapid alcohol recovery device.

Technical Parameter