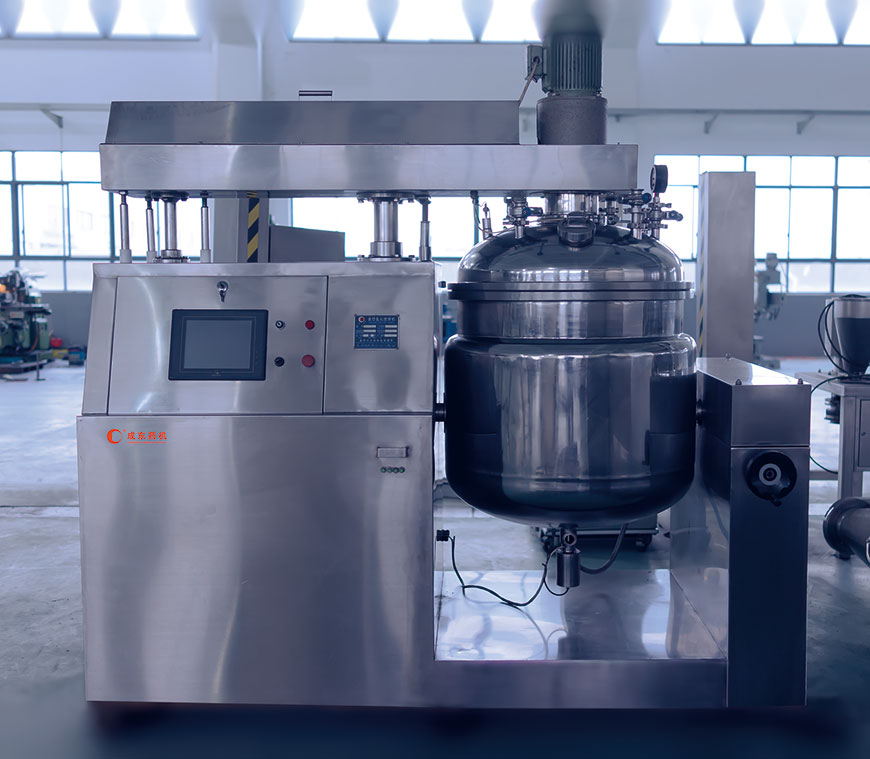 Use
Paint, food, pharmaceuticals, cosmetics, pigments, dyes additives, chemical raw materials.
Feature

1.Ultra-high viscosity materials (50000 C.PS above) emulsified mix easily.
2.Raw materials can be inhaled into the trough directly.
3.This machine can do a vacuum, heating, cooling, has been operating.
4.Particles, emulsification, mixing, equalization, dispersion can be completed within a short time.
5.Convective mixer with paddle mixer can be used separately.
6.All button automatic operation, can controlled by time and recording the characteristics of products.
7.The parts which accept liquid is made of stainless steel wetted to prevent corrosion.
8.Vacuum mixing can reduce the air contamination to ensure products' stability of health and sterile.
9.Automatic cleaning device improve the cleanliness of the parts which accept liquid.
Technical Parameter