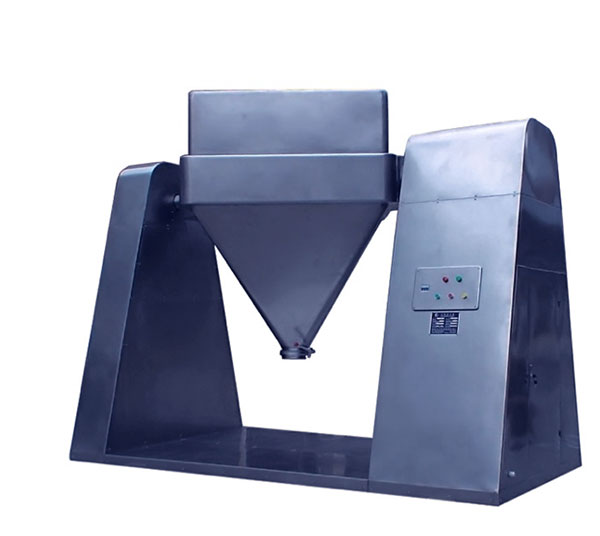 Use
HF series square conical mixer is a new materials mixer which widely used for pharmaceutical, chemical, metallurgy, food, light industry, forage and other industries. The machine can be a very evenly mixed powders or granules, let the mixed material achieve to the best results.
Working Principlep>
Feed the material into square conical sealed mixing barrel, symmetry axis and rotary axis of hoppers form an angle, the material of i different components in the sealed hopper do three-dimensional space motion, produced a strong rolling-over and contraction and diffusion effects, reaches the best mixed results.
Feature
1.The whole machine has novel design, compact structure, beautiful appearance, degree of homogeneity reaches 99%, volume loading coefficient
reaches 0.8.
2. Low height of rotation, smooth operation, reliable performance, easy to operate.
3.Walls (both outside and inside) of barrel body are mirror polished, no dead angle, easily discharge material, easy to clean, without cross-contamination,meet (GMP) standards.
Technology Parameter