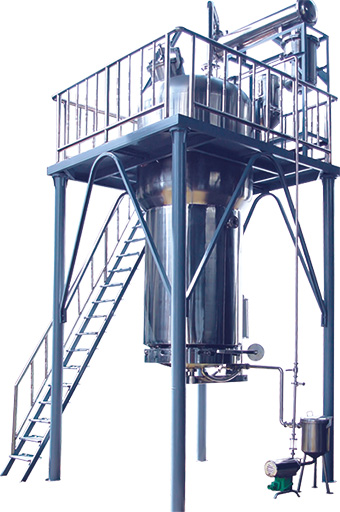 Use
This equipment applies to technology operations such as pressure, pressurized water decoction, warm dip, heat reflux, forced circulation, percolation, aromatic oils and organic solvent recovery and so on for Chinese medicine, plants, animals, food, chemical industries, particularly the effect will be better if use dynamic extraction or reflux extraction, short time, high liquid content.
Structural Characteristics
1. The slag door structure using its own patented technology, the main air cylinder closed slag door, two air cylinders in the sides push to make ring rotating, the unique similar screw structure of ring make the multi-stage wedge-shaped blocks drive slag door lock, slag door and tank flange pressed close and sealed well, has high safety factor.
2. The liquid pipe adopt stainless steel tube, the liquid joint is sealed and reliable, avoid to frequent damage leakage problems that the metal hoses are vulnerable to fatigue effectively.
3. Matching tank top pneumatic pressing device(patent),to meet the needs low density materials are easily floating and effect extraction.
4. The occasion needs rapid filter, can be considered to adopt patent structure of bottom wall filter out the liquid.
5. Meet(GMP) standards.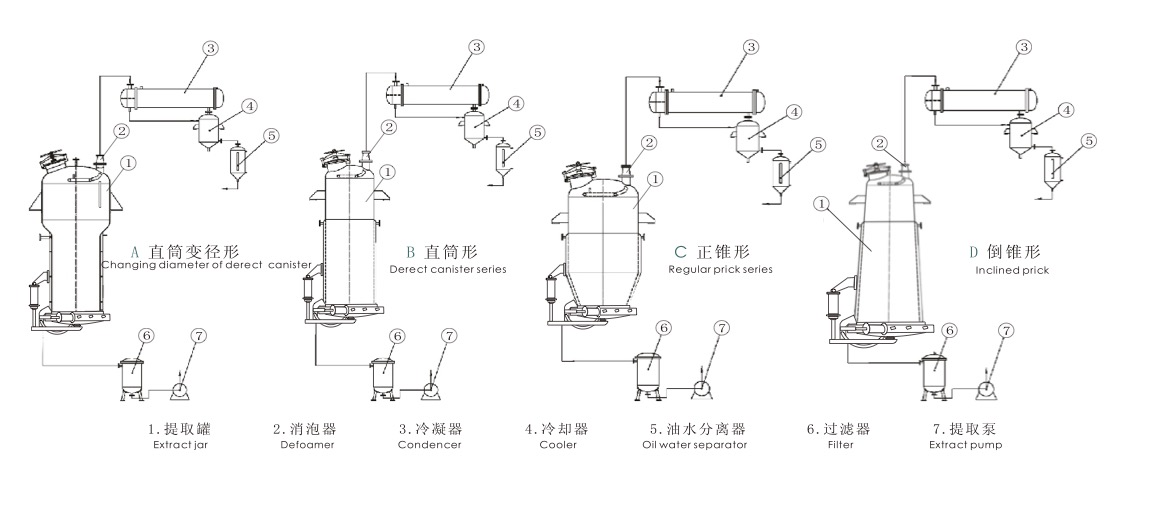 Technical Parameter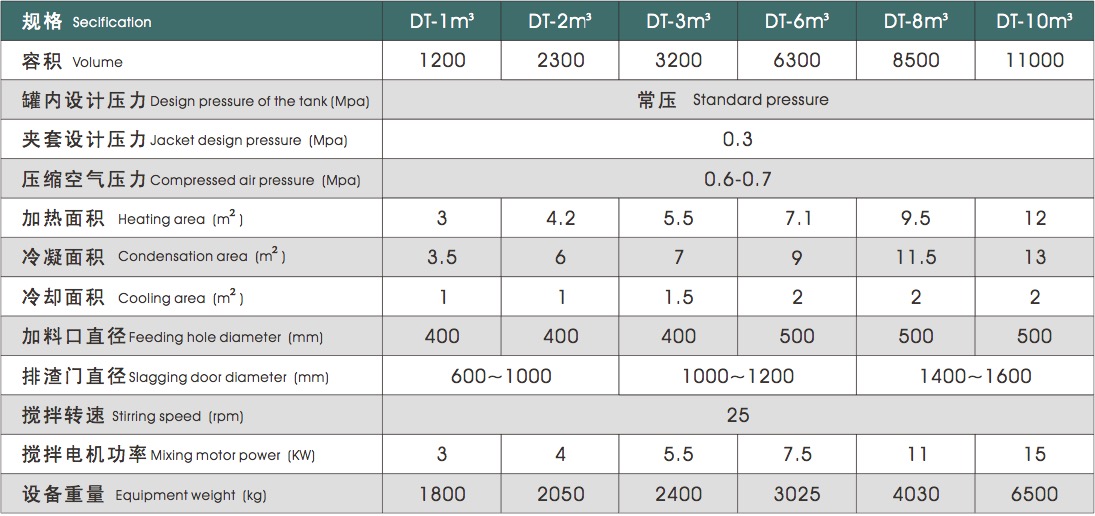 We solve the problem the liquid will be hard to filter out after medicinal plant crushed in the tank, we can provide details.
Optional Accessories
Defoamer, condenser, cooler, oil separator, filter, liquid pump, etc.