Chengdong Medicine Machine had design and manufactured the Vacuum Belt-Type Dryer,It's exporting to Malaysia MAJLIS AMANAH RAKYAT COMPANY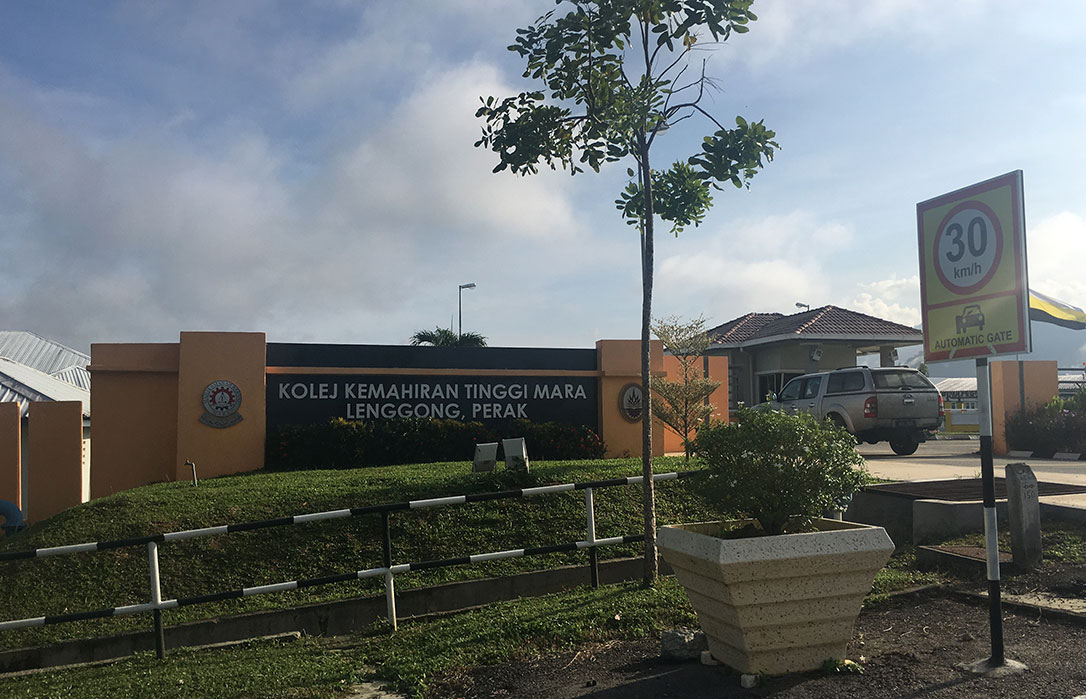 November 2016, Shanghai Chengdong Technology Co., Ltd exported, installed and commissioned one set of 10m² Vacuum Belt Dryer to Malaysia MAJLIS AMANAH RAKYAT Company, which is officially put into use recently, access to customer acclaim. Vacuum Belt dryer is composed of main dryer body, feeding system, belt conveying and deviation system, heating and cooling system, discharging system, vacuum system, CIP cleaning system, central control system, etc.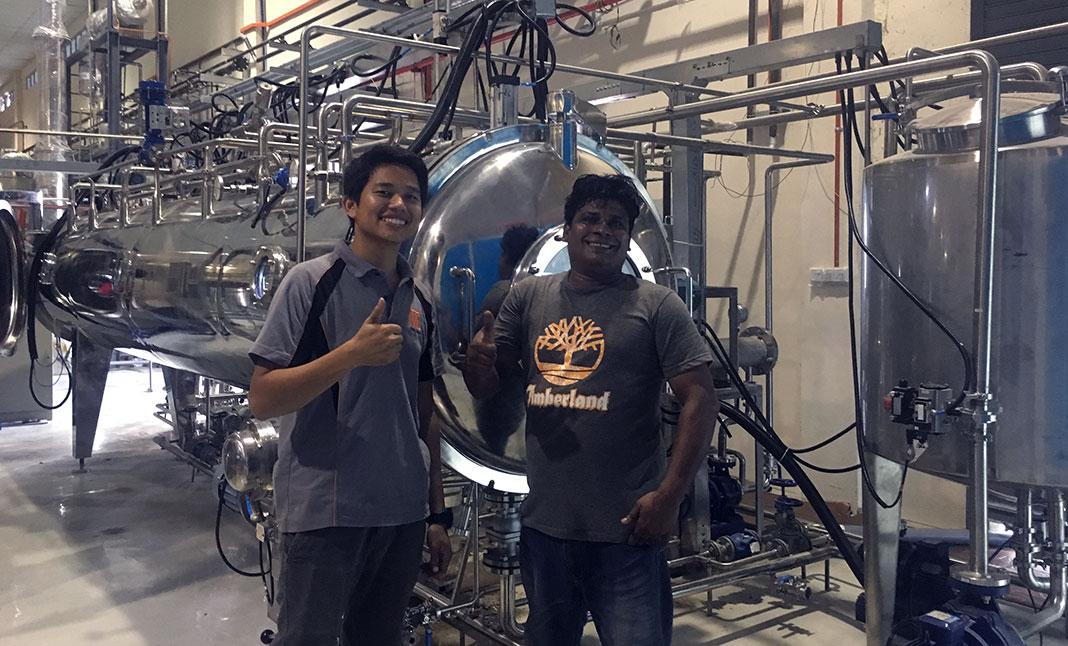 Vacuum Belt dryer can realize continuous drying production at lower temperature, realize continuous feeding and discharging under vacuum condition, applicable to a variety of liquids and high viscosity raw materials for drying, particularly suitable for high heat-sensitive products drying, without damaging the effective ingredients of materials, such as Chinese herbal extracts, all kinds of plant extracts, oligosaccharides, instant tea powder etc., widely used in pharmaceutical, food, chemical, biological products and other industries.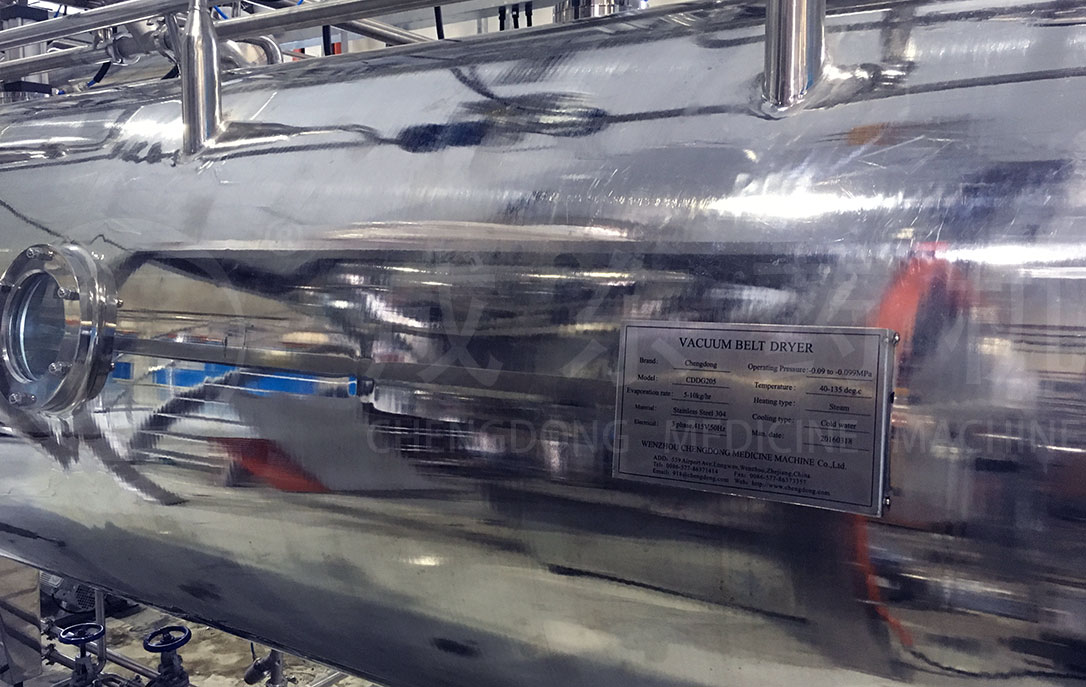 Chengdong Vacuum Belt Dryer has the following characteristics:
1. The realization of the vacuum degree of automation control, max equipment vacuum can reach the absolute pressure of 500Pa (at 1 standard atmospheric pressure);
2. Product yield of up to 99% during the normal continuous production;
3. The equipment realizes the automatic control, "one key type" operation, the whole process automatic cleaning;
4. Through the High-precision PID control, the heating temperature controlling precision up to ±1.5℃;
5. The use of high-precision angle sensor, can more effectively ensure the uniformity of the material distribution;
6. The design has multiple belts automatic deviation device, belts running smoothly.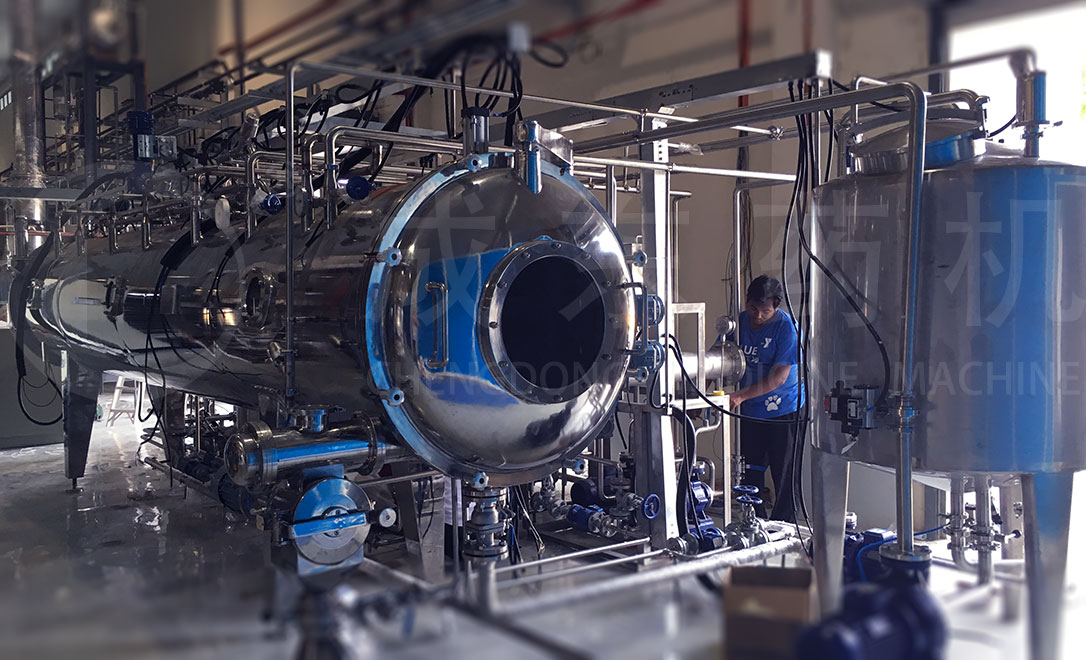 Chengdong can design a reasonable Vacuum Belt Dryer for different customers according to your process parameters requirement of different materials, through regulate of evaporation temperature, working vacuum, drying time and dry powder moisture content, so as to meet the different raw material drying technology requirements.